Why Ship with Tracking?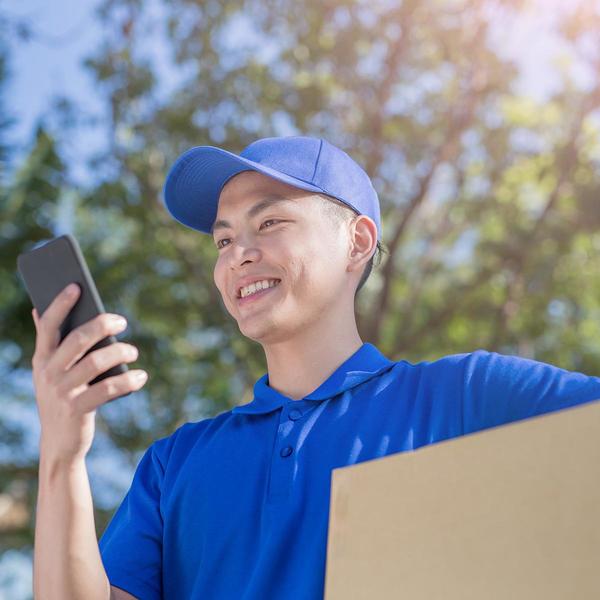 Missing shipments are bad for business. It's worse if you do not have any proof or tracking on the packages. Buyers can open an Item Not Received (INR) case and leave you a bad seller rating which will influence other buyers' trust in you. To avoid this, always look for courier services with end-to-end tracking services.
Benefits of Tracking Services
Protection
Without a tracking number, it is almost impossible to prove innocence against fraudulent buyers or unwarranted bad feedback ratings. Worst still, you will need to refund your buyer, bear the financial losses and suffer the consequences of a defect in your performance. Tracking information MUST be accompanied with an <A-Scan (or Acceptance-Scan)> that is recorded within your listing's specified Handling Time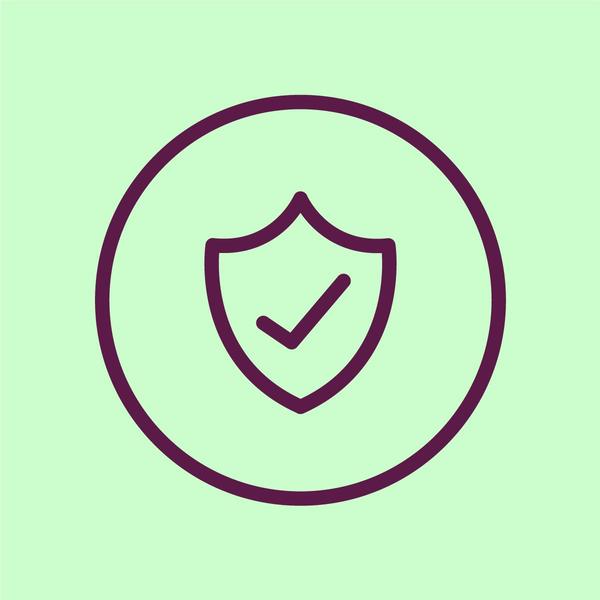 Happier customers
You and your buyers will know where their items are and when they should expect delivery. This is important, because when there are unforeseen delays (bad weather, courier on strike, problems at Customs, etc) you will still be aware of your item status and will be able to communicate this to your buyers.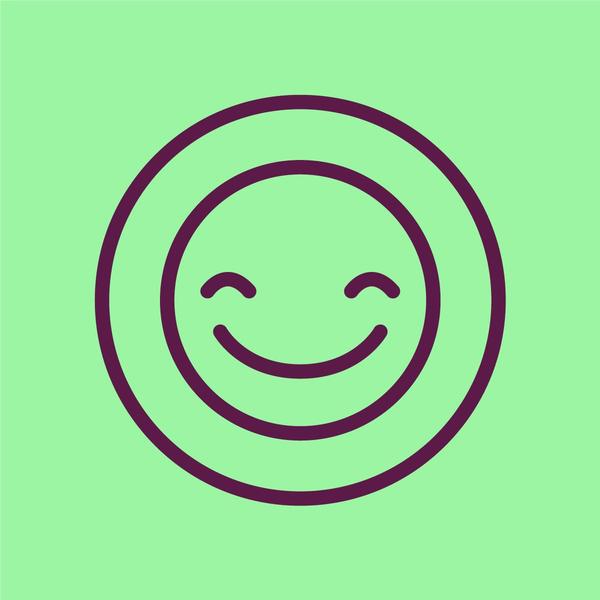 How to upload tracking information on eBay.
TOP TIP: Explore SEAPaSS now to see how you can streamline this process by bulk uploading your tracking details.
Step 1
Go to My eBay and click on Selling
Step 2
On the Seller Hub, click on Orders then Awaiting Shipment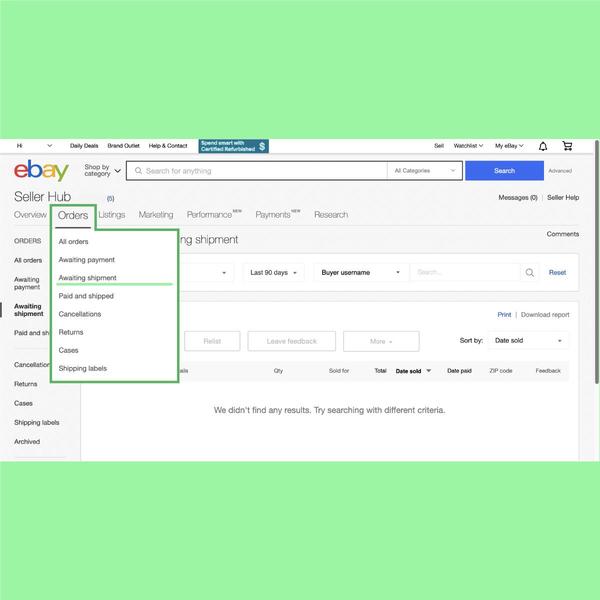 Step 3
Go to your listing and click on Add Tracking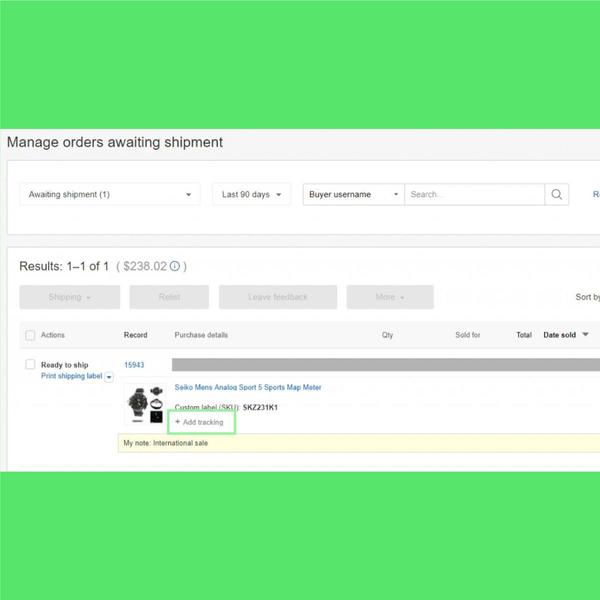 Step 4
Input your tracking information.
Important: Please select the carrier name from the list of suggestions.