Manage your Defect Rates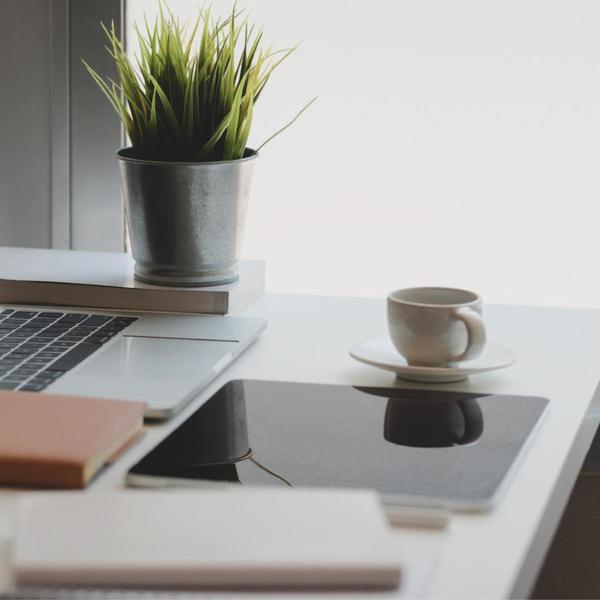 Despite all your hard work and no matter how cautious you are, defects can still happen.
Sometimes it can happen because of things that are out of your control or because of an external force.
But that doesn't mean you have no control whatsoever over your defect rate.
Here we'll explain everything you need to know about Defect Rate Management.
Click the video on the right to learn more!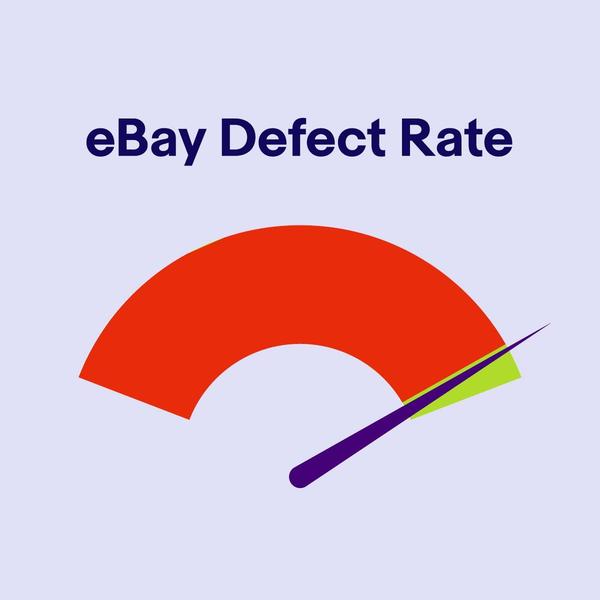 What You Need To Know About Defect Rates
What do "defects" refer to?
Basically, when a buyer experiences a bad eBay shopping experience, this is marked as a defect.
What is eBay Defect Rate?
Your eBay defect rate consists of the number of defects you've had which is then divided by the number of non-defective transactions. If you had 4 defects after selling 100 items, your defect rate would be 4%.
Why is eBay Defect Rate important?
Your eBay defect rate affects your performance as an eBay seller. If it is bad, you can expect search penalties, selling limitations, eBay store downgrades and even higher fees. Keeping your defect rate as low as possible is one of the most important things you must do to succeed as an eBay seller. Here, we'll take you through tips and tricks on how to avoid or remove defects from your eBay Seller Performance Standards (SPS) rating.
Deflecting the Defects
Firstly, you should know that there are two types of defects:
1. Seller-initiated transaction cancellation
What does it mean?
This is when you have to cancel a transaction or refund the buyer because the item is out of stock.
How to avoid it?
Always make sure your inventory is up to date and available to you at all times.

Use a reliable supplier who delivers on time.

If you know you are going to restock very soon, use the 'out-of-stock' option to keep your listing live.
You can enable the out-of-stock option at My eBay > Account > Site Preferences > Sell Your Item form and listings.
Once you do this, the item won't appear on the buyer's search results. Since a buyer can't order what they can't see, there are no risks of you being unable to fulfill that order.
HOT TIP!
We recommend a Good 'Til Cancelled listing duration. Your listing will stay active until all of the items are sold or you choose to end it for another reason.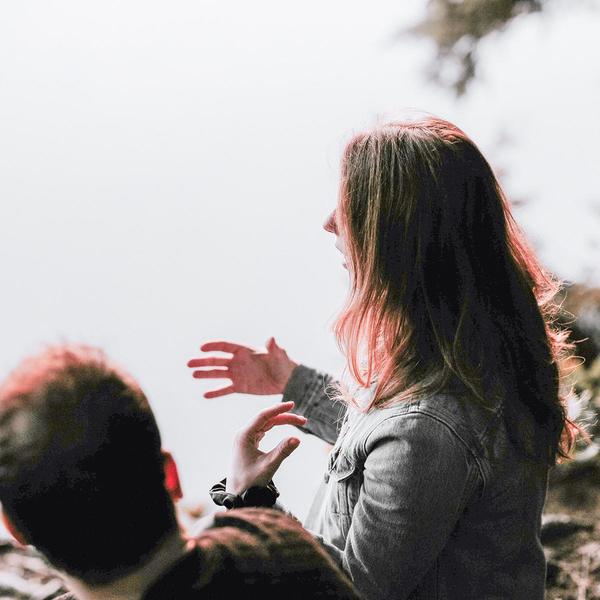 2. Case closed without seller resolution.
What does it mean?
This refers to cases where a buyer asks eBay to step in and resolve a dispute, and we determine the seller - that means you - are at fault.
How does this work?
The buyer has to report the issue within a time limit (generally 30 days of receiving / not receiving the item) and contact you first. You have many opportunities to resolve the problem. But if you don't, and eBay decides in favour of the buyer, this counts as a defect.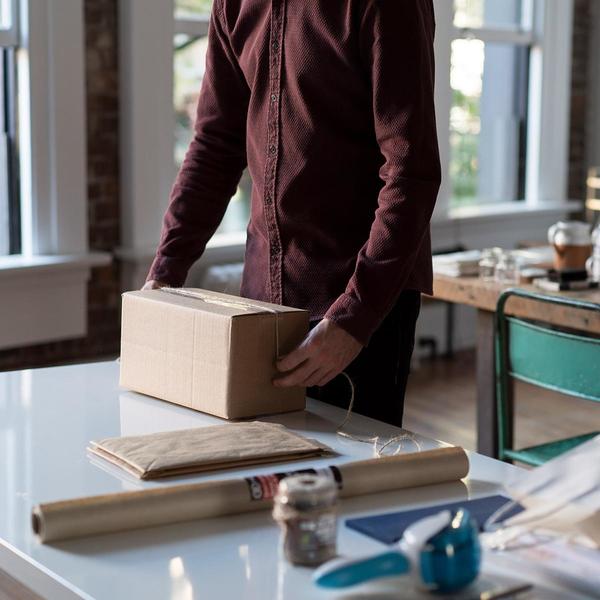 There are 2 kinds of disputes that cause a defect:
Item Not Received

Item Not as Described
How to fix this?
Make this your mantra:
Keep Customer Service Efficient!
If a dispute is filed in the Resolution Center, be sure to respond within the deadline of 3 days.
Resolve any buyer issues quickly and try your best to solve it amicably.
Slow responses dramatically increase the chances of a customer getting upset. You must respond promptly before your feedback score and defect rate are irreparably damaged! 
Learn more about Customer Service Best Practices
Work things out with your buyer and find the best compromise to maintain your Seller Performance Standards.
HOT TIP!
Polite and speedy communication can help you avoid post-sale headaches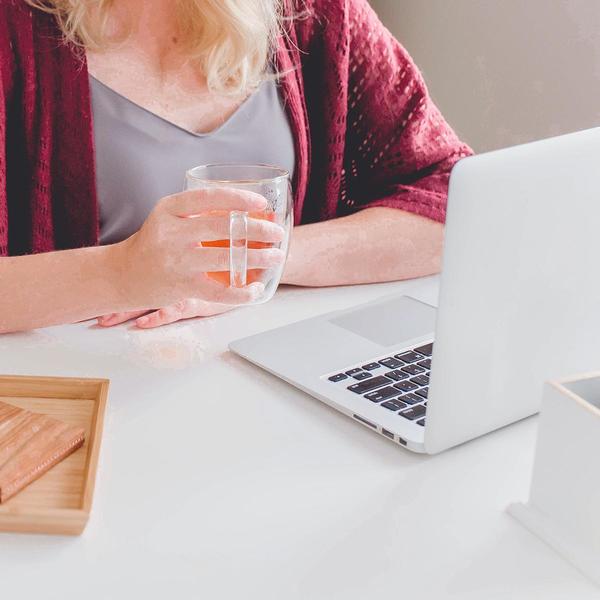 How to avoid Items Not Received cases?
Make sure you use tracked shipping
Make sure you choose a carrier that provides tracking numbers and conducts acceptance and delivery scans. Bear in mind, just because a parcel is listed as 'Registered Mail' does not mean the carrier is validated. 
Proactively communicate with your buyers

Take the initiative to message your buyers if you are aware of unexpected delays like natural disasters or strikes with your carrier. Inform them immediately once you know and make sure all your communication happens on eBay Messages or the Resolution Centre.
Respond within 3 working days
The 3 working days that you are given to reply to complaints refer to the calendar of the site you are listed on i.e. the US/UK/AU/GERMANY. So, you should be available to your buyers even if it's a public holiday in your country.
Accept returns with grace
Accepting returns costs time and money but you should do the right thing, especially if the fault is yours. A buyer who has returned an item and gotten a refund from you cannot complain that you did not resolve the situation. The more readily you accept returns, the better your defect rate.
Always Make It Right
Offer a partial or full refund to appease your buyers.
Don't underestimate your Handling time & EDD
Be realistic! It's better to overestimate by a day, for example. To be clear, the handling time starts the moment your buyer makes payment and ends when your carrier conducts the acceptance scan on your parcel. Make sure you double check with your carrier on how long they take to scan the item after accepting it, so that you can choose the right handling time and Estimated Delivery Date (EDD).
How to avoid Items Not As Described cases
Describe each item as accurately as possible with the correct Item Specifics.

Upload clear high-quality photos with multiple angles.

Upload pictures that give a clear indication of the size and colour range.

Include clear return and refund policies.

Do not sell counterfeit products and avoid selling products with high rates of manufacturing flaws.

Check, double check, triple check before you ship the order. Make sure all items and parts are included. Ensure the item sent is the right color or size.
How to issue a refund?
To issue a full refund:
Go to your Returns dashboard.

Select View return details beside the item.

Select Give a full refund and then Continue.

On the next page you'll see the refund amount, simply select Refund the buyer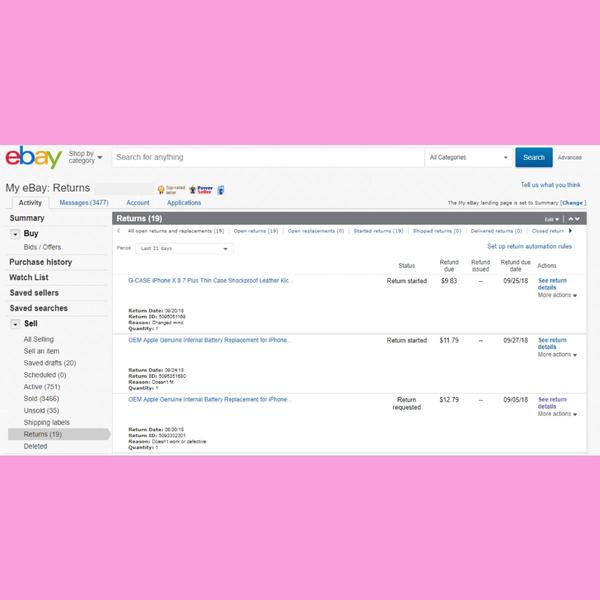 To offer a partial refund:
In the Resolution Centre, go to your Returns dashboard.

Select View return details beside the item.

Select Offer a partial refund and then Continue.

Enter the amount you wish to offer the buyer.

You can choose to add a message to the buyer.
Select Send offer.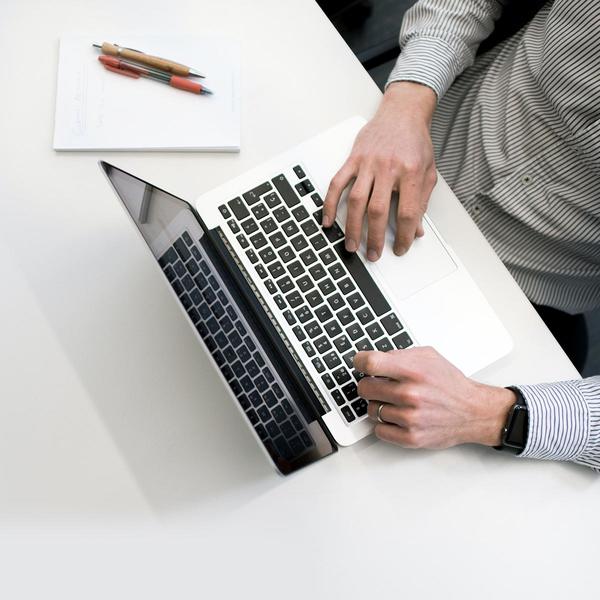 Can any of my defects be removed automatically?
YES for the following cases:
1
The buyer did not pay for their order and an unpaid item is recorded against the buyer.
2
eBay or PayPal instructs you not to ship the item or takes action to cancel the transaction.
3
The defect was the direct result of an eBay site issue or an eBay programme error.
4
eBay takes action on a buyer that violates the Buying Practices policy.
5
An eBay dispute is ruled in the seller's favor.
6
The defect was confirmed through tracking results that it was caused by systemic delays such as shipping company complications, items stuck in customs or delays due to extreme weather. These events will be listed on eBay's announcement board.
Seller Dashboard
You can keep a close eye on your current defect rate through your Seller Dashboard under My eBay, or log in to the CBT Seller Dashboard for a detailed report.
Key features of your transaction defect report include:
Filter data and generate reports according to region (programme), timeframe (evaluation period), defect type and item ID.

View at a glance the number of transaction defects for the selected region and month – as well as the number of defects we've removed.

Browse by transaction and easily identify the reason for each defect.

View and download extended reports at the touch of a button – including tables to help you identify performance trends.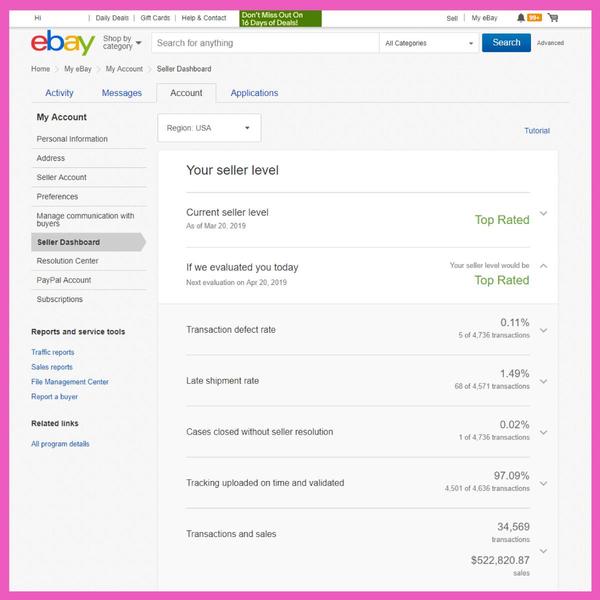 And that's all you need to know about eBay Defect Rate management. Happy Selling and Keep Your Defect Rate Low!