How to resolve Unpaid Items issue with buyers
You've worked hard to make your listing appealing to buyers. You sold an item. Yes! It's usually a smooth process to complete the transaction with the buyer. But there may be instances when the buyers don't pay on time.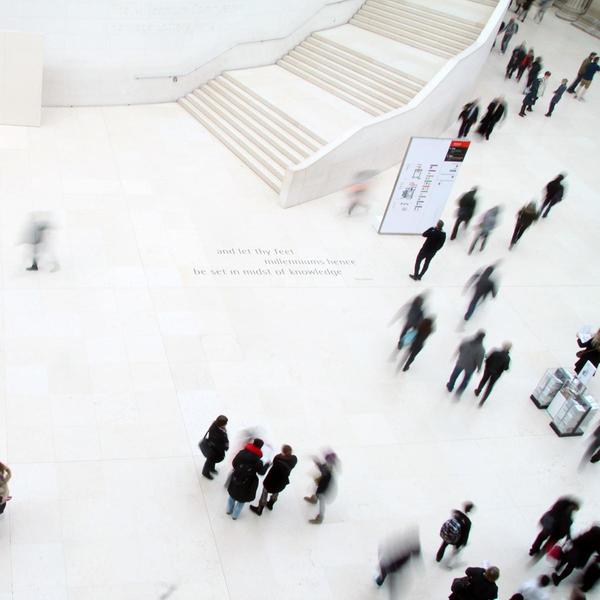 What should you do then?
As you may know, eBay actually has a feature called Immediate Payment where buyers are required to make a payment via PayPal before the sale is completed.
As such, your item remains for sale until the PayPal transaction is completed. So if the buyer doesn't pay, another buyer can come along and purchase the item. This means you don't lose any time waiting to collect a payment while the item stays on the market until it's paid for.
Unfortunately, Immediate Payment doesn't work on auctions or when Best Offer is accepted.
Fret not. Here are a few ways to collect payment from slow payers.
1. One-to-One Communication
First of all, get in touch with the buyer to find out why they haven't paid. Be pleasant. Sometimes it's just a case of them not realizing they have won the auction, not sure of the postage cost or they simply don't know how to pay.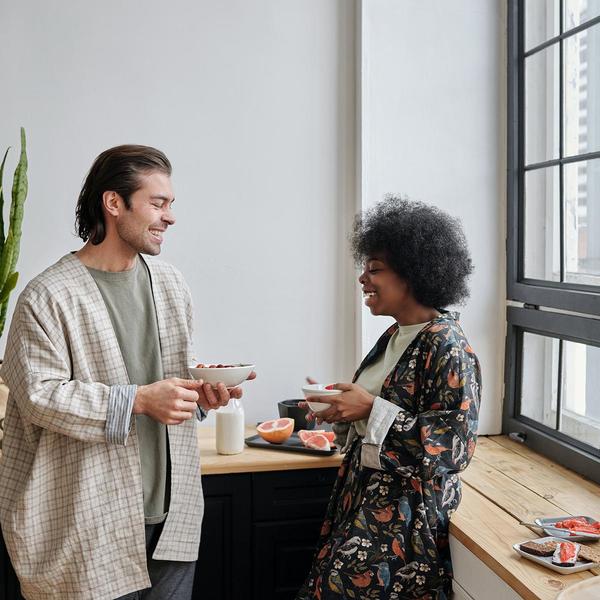 2. Send An Invoice Immediately
If a buyer purchases an item on an auction or you accept a Best Offer, the Immediate Payment option won't work. You will need to manually send an invoice.
To do this, just go to your eBay summary page, choose the sold listings tab, and the sales record will come up. Next, choose the option to send an invoice.
The buyer will receive the invoice via email. Some buyers will pay right away. Others may reply with a reason why their payment is delayed, such as waiting for their salary, or they will pay as soon as they get back to their computer.
Try to listen to the buyers and don't assume that just because someone doesn't pay immediately, they are a deadbeat buyer. Give them the benefit of the doubt first.
What happens when you have opened communications and sent an invoice but the buyer still hasn't paid?
You can open an Unpaid Item (UPI) case in the Resolution Centre if buyer does not pay after:
2 days in US & UK

4 days in AU
We will then step in and help you. We will get in touch with the buyer on your behalf and ask them to pay you. We can also protect you against negative feedback.
You need to report an Unpaid Item case within 32 days after the listing ended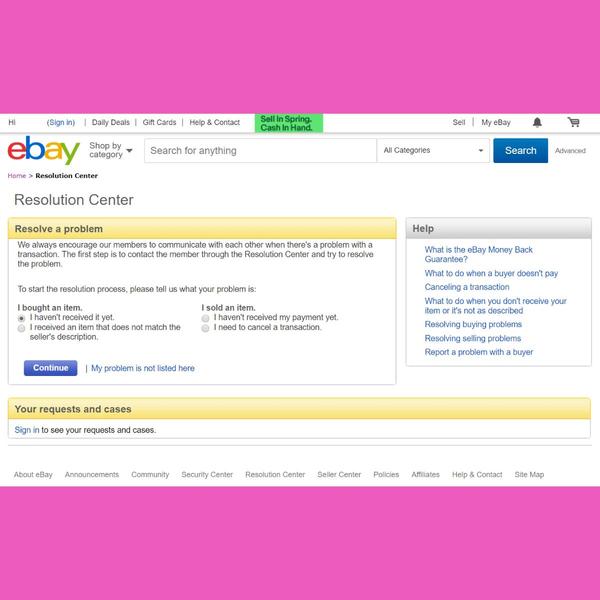 After opening a case, the buyer has 4 days to respond or pay for the item.
If buyer pays:
Buyer must pay using an approved method like PayPal. You can then mark the case as closed.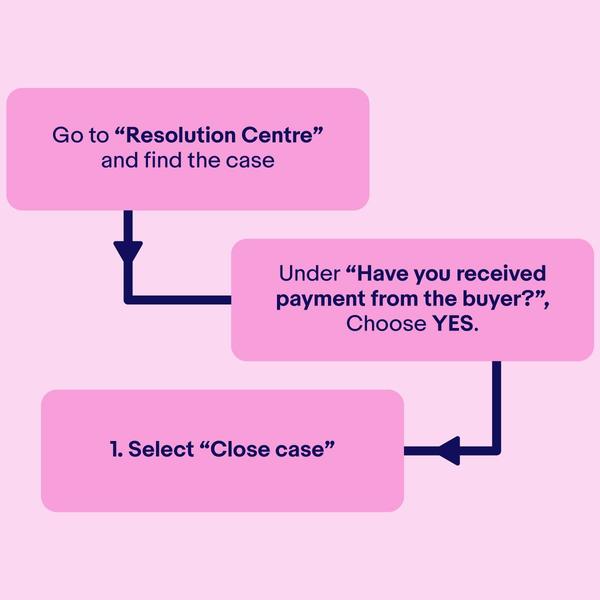 If buyer does not pay:
It's the 5th day and there's still no sign of payment.
You will then be eligible to receive a Final View Fees (FVF) credit to your account. (FVF) is the fee eBay charges the seller when an item sells. FVF is based on the final selling price of an item at the close of the listing.

In eBay US & UK, insertion fee may be refunded for the relisting. Please check terms on ebay.com and ebay.co.uk for insertion fee credit.
It's important to close all unpaid item cases. If you don't close an unpaid item case within 36 days, eBay will close it for you, but you won't be eligible for an FVF credit and the buyer will not be penalized.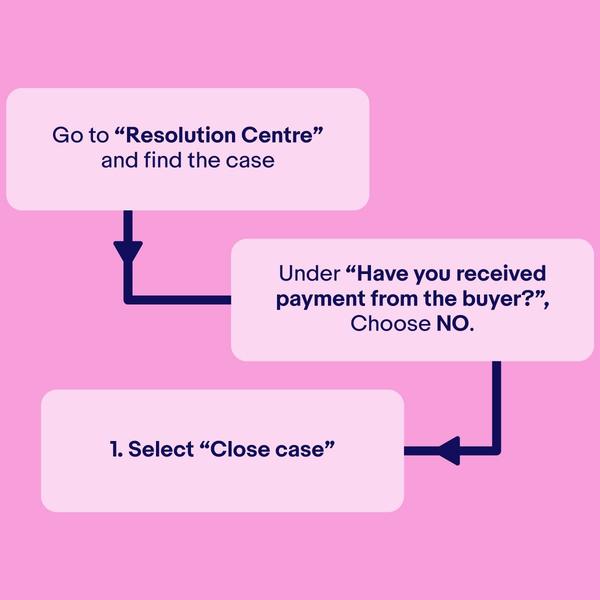 What happens after filing an Unpaid Item case?
If the buyer pays, the Unpaid Item Case is dropped. You will receive an email stating that the case has been closed.
However, if the buyer still doesn't pay, you will receive an email that Final Value Fees (FVF) will be credited back to your account.
After a certain number of unpaid item cases, the buyer will be removed from eBay. Which is why it is really important that all sellers file unpaid item cases against buyers who don't pay. This way, habitual non-paying buyers will be removed from eBay systematically.
Once we're certain that the sale won't be completed, you can then make a second chance offer to the next highest bidder.
Second Chance Offers on Auctions
Second Chance Offer is another great eBay feature to increase sales and overcome non-paying bidders.
If the buyer doesn't pay after you have filed an UPI case, and the item was an auction listing, you can send Second Chance Offers to other bidders.
If there are multiple bidders on an auction, and the first bidder doesn't pay or decides to cancel their bid, eBay allows you to contact the next bidder in line and offer the item to the highest bid. This is a handy feature that all auction sellers should implement as soon as you realise the original buyer isn't interested or isn't going to pay.
Second Chance Offer can also be used if you have multiples of the same item and want to offer them to the next-in-line bidders.
This feature is easy to use. On the eBay Summary page, simply click on the sold item and the Second Chance Offer will be visible.
Always Relist
If you have gone through all the steps to collect payment and the buyer still doesn't pay, don't waste your time anymore.
Once you've received the notification that the buyer hasn't paid after the assigned time, and the Final Value Fees (FVF) have been credited into your account, relist the item.
Don't be disheartened. If your item has sold once, chances are it will sell again. And the next buyer is not likely to be a problematic one.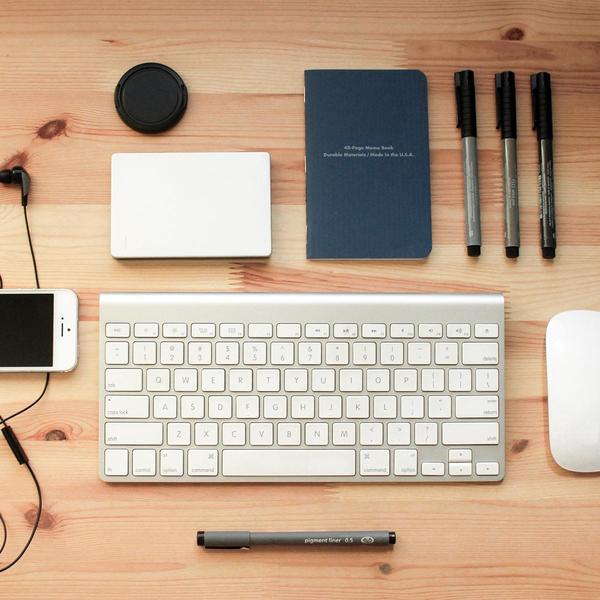 What if the buyer leaves you a negative feedback?
For transactions involving an unpaid item, negative feedback left by a buyer may be removed when:
1
The buyer didn't pay or respond to the unpaid item case
3
The buyer's communication in the Resolution Center undermines the purpose of the unpaid item process and the eBay feedback system
Can eBay help me automatically take care of any unpaid payments?
To save time and effort in resolving unpaid items, use the Unpaid Item Assistant which allows eBay to automatically open and close cases on the seller's behalf.
Sign Up for the Unpaid Item Assistant
If you're a high volume seller, you can automate how you manage unpaid items using the Unpaid Item Assistant.
This handy assistant is an automated setting that will open an Unpaid Item Case against the buyer within a set number of days determined by you.
Sellers can designate a time period as few as 2 days from the date of purchase.
After the designated time has passed, the buyer will receive an email notifying them that an Unpaid Item Case has been opened.
They will then be required to pay for their item within 4 days to avoid a strike against their account.
The Unpaid Item Assistant is free for sellers and will save you a great deal of time when working with delinquent buyers.
You can use the Unpaid Item Assistant if:
You use eBay checkout, which means that the buyer pays through the standard checkout flow, not cash on delivery or with a cheque.

The buyer is using Paypal or credit/debit card.
To enable this feature, go to My eBay > My Account > Preference > Unpaid Item Preferences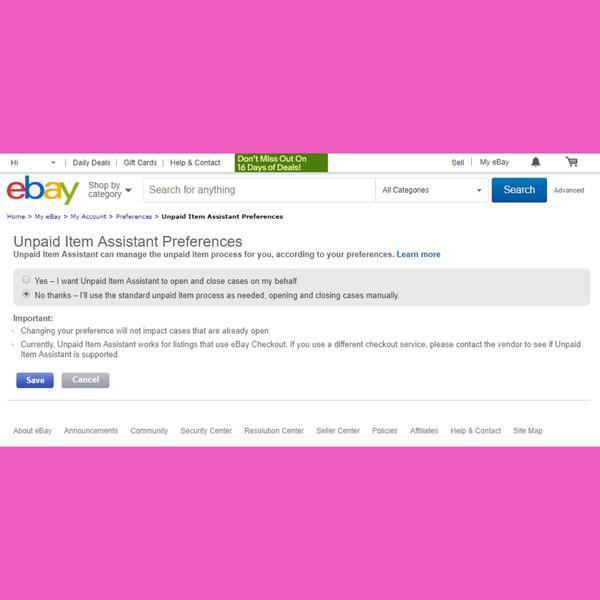 Benefits of Unpaid Items Assistant
1
You can set up your preferences for receiving notifications and for automatic relisting after a case has been closed without payment.
2
You also have the option to exclude certain buyers from having unpaid item cases automatically created.
3
Additionally, feedback from buyers who haven't paid is blocked automatically with the Unpaid Item Assistant. As soon as the Unpaid Item Assistant opens a case, the buyer can't leave a feedback until the case is closed and you've received payment.