How to Minimise Returns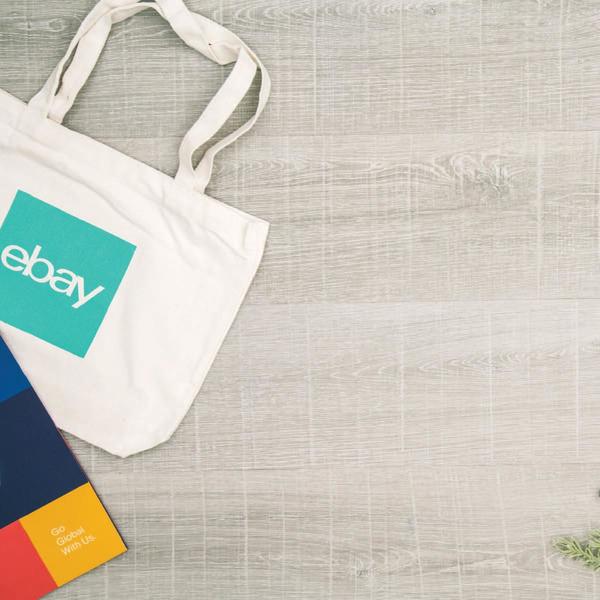 Returns are a hassle for both sellers and buyers alike. If an item arrives damaged or a wrong item is received instead, buyers would be rightly disappointed and annoyed. Even if you, the seller, pay for the returned shipping, the buyers would still have to go through the inconvenience of having to send the parcel back to you.
As a seller, dealing with returns is not only a hassle, but also something that can affect your bottom line. Which means you must do all you can to minimise the risks of having items returned.
Reasons for Returns
To avoid or minimise return cases, first you must know why they happen. There are several reasons you should be aware of.
Item arrives damaged
Even a broken seal can be considered as a damaged item.
Wrong item
This may include wrong colour, size, model and other specifications
Late delivery
When a parcel arrives after the Estimated Delivery Date
Buyer remorse
Sometimes, you may get a fickle buyer or a buyer who changes their mind for whatever reason.
1. Avoid bad buyers
Unfortunately, there are some bad apples among your buyers. But how would you know? You can set your Buyer Requirements to minimise the risk.
Buyer Requirements allow you to set your criteria that reduces your risk of running into problematic transactions.
Your criteria will automatically filter the buyers who can see and purchase from you. For example:
eBay.com > Hover over the top left corner > Account Settings > Site Preferences > Buyer Requirements > Edit
You can also filter buyers by the country they come from. This is prudent for countries where the postal system is not reliable or a country which is currently facing unrest.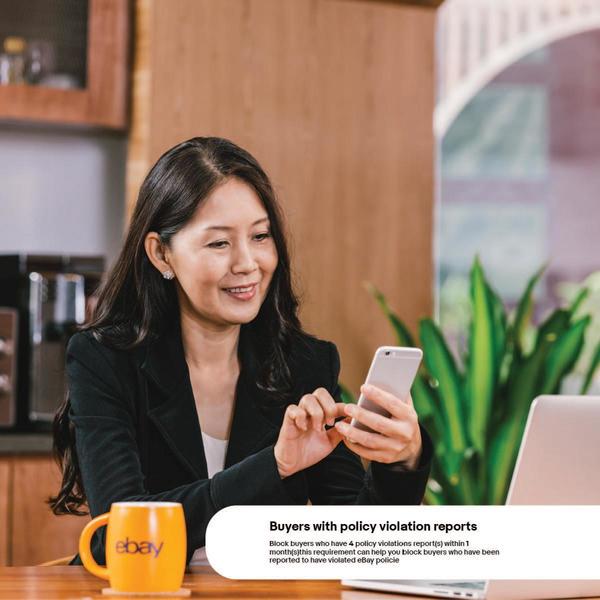 2. Peak Period Settings
During peak purchase periods such as Christmas, or holidays where suppliers are often unavailable such as the Chinese New Year; you can expect shipments to take longer than usual to reach your buyers.
Keep in mind that buyers would still expect items to arrive promptly. You can't use a holiday as an excuse for late deliveries. Especially when dealing with Cross Border Trade (CBT) where holidays are sometimes not in sync between their country and yours.
If an item arrives after the Estimated Delivery Date, the buyer has the right to return the item to you, especially if they no longer need it.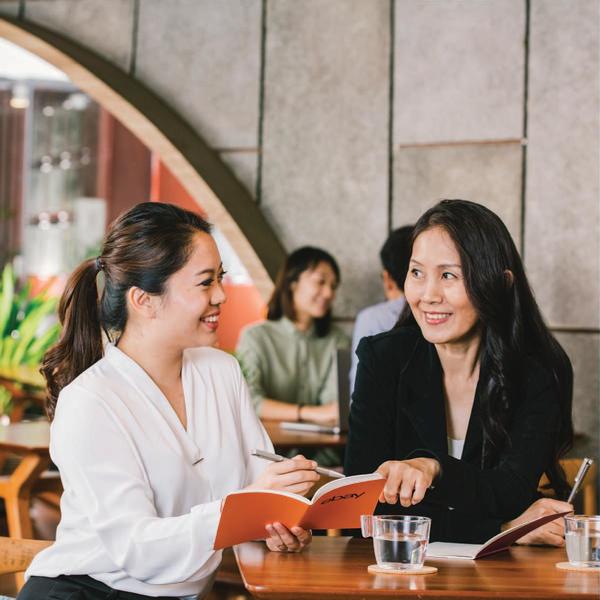 What you can do to avoid this is to extend your Estimated Delivery Date (EDD) so that potential buyers would have a realistic idea when they can expect their orders.
When setting your EDD, you need to consider these two things:
Extended handling time – the number of business days you take to ship out an item after receiving payment

Extended shipping period – For example, if you ship via post, if you currently offer Standard Shipping, you have 5–10 business days to deliver. During peak periods, change it to Economy Shipping (11–23 business days).
3. Vacation Settings
If you're going to be out of office, make sure that buyers are not left hanging.
a. If you'll be away for just 1–2 business days (e.g. a 3-day weekend), you can use the following peak period settings.
eBay.com > Messages > Change Settings > Store Vacation Settings > Turn On
This displays a "Seller is away until [Date]" to buyers who visit the Store and/or the listing page.
You will still receive orders in your absence but you will have sufficient time to fulfil orders when you come back from your vacation. More importantly, your buyers will know you are away and can make an informed decision whether they can wait for their order or not.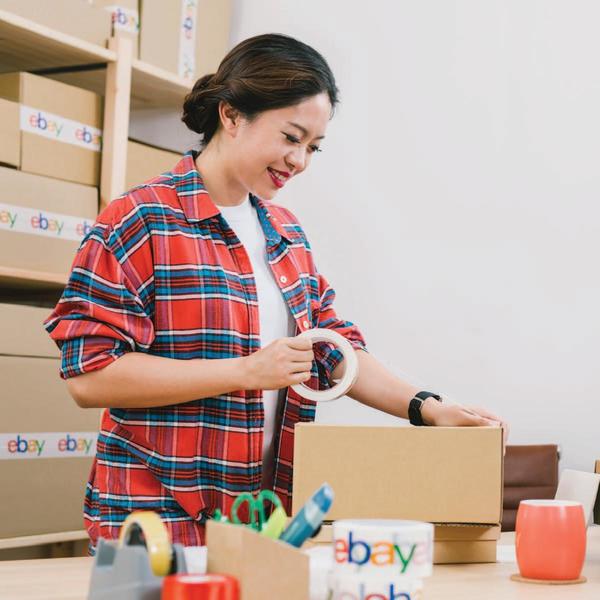 b. If you'll be out of office for more than 3 days (e.g. 5 days off), use the following Vacation Setting. This is only available for Store subscribers.
Tick "Hide & Block my Fixed Price Listings"
IMPORTANT
This changes the available quantity of listings to 0. Buyers cannot view or purchase, and you will not receive orders while you are away.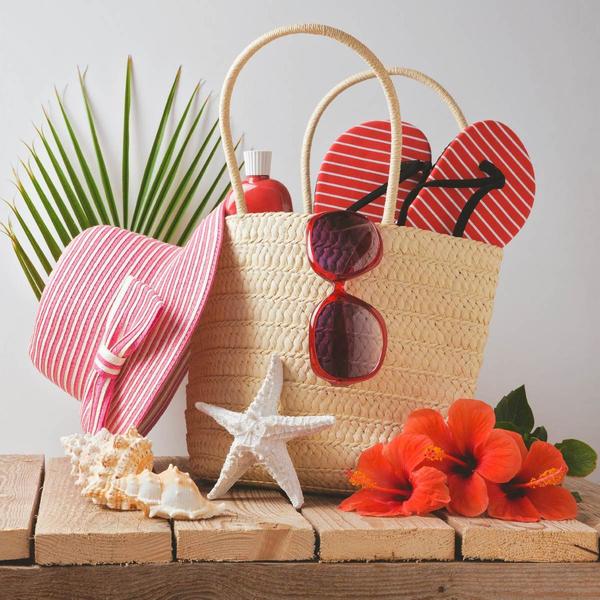 How to ease buyer doubts
It goes without saying that buyers would have doubts, especially with online purchases. They can't inspect the item themselves. They don't know you from Adam. You need to reassure them. But you can't be there for them 24/7. Fortunately, we've made it convenient for you to deal with buyers' queries.
1. Automatic Pre-Purchase answers to Frequently Asked Questions
This feature allows you to save time on replying to common pre-purchase questions that your listings may not be able to cover. These include questions about the product, shipping method to a specific country and Estimated Delivery Date.
eBay.com > Top Left Corner > Account Settings > Manage Communication with Buyers > select Edit at What your buyers can do > Select a Topic > Input your own FAQ & Answers > Submit.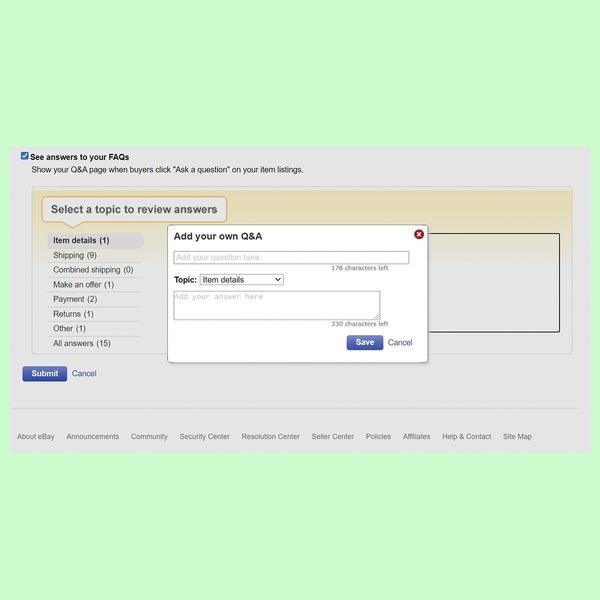 2. Pre and Post-transaction Complex Buyer Questions
Of course, you can't automate the answer to every question. You may not be able to give detailed answers automatically. Or there may be some questions you haven't anticipated.
What you can do is assign a team member to start each day replying all the other buyer questions through eBay messages.
eBay.com > Top Right Corner > My eBay > Messages
This helps pre-purchase buyers make an informed decision so they won't regret the purchase. It also helps post-purchase buyers who may need help using the product such as with electrical items.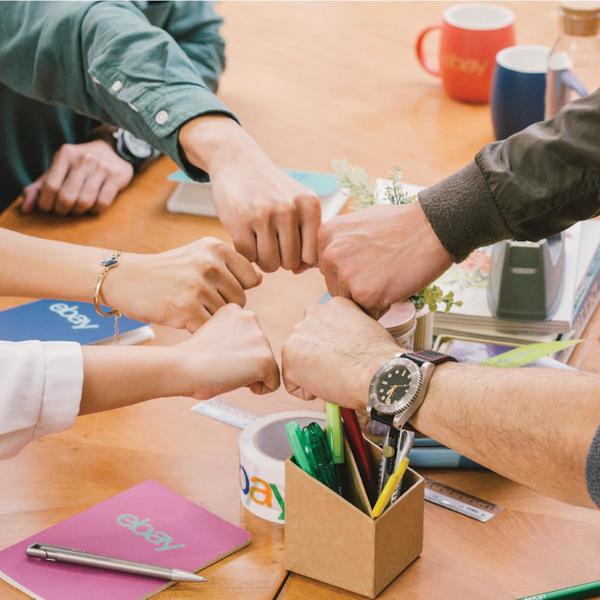 Repeated Returns
What if you keep getting returns on the products you sell? Maybe it's not them, it's you.