eBay's response to COVID-19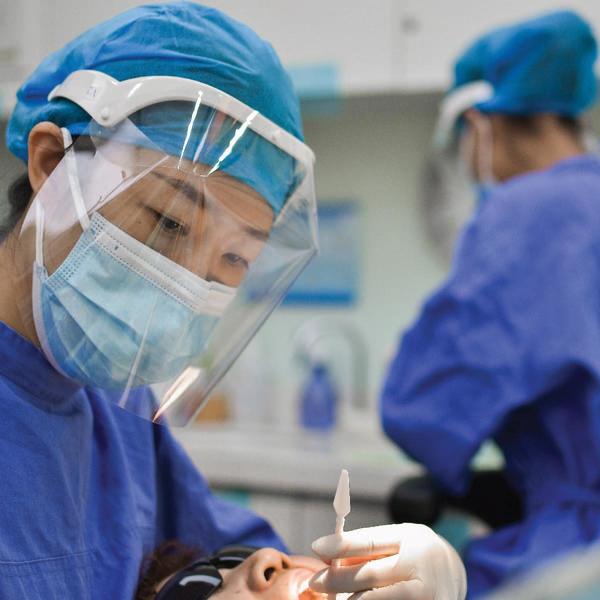 COVID-19 is creating unprecedented challenges for eBay's small business sellers across the country and around the world. We're monitoring the situation closely and our eBay community—our buyers, sellers and employees—remains our top priority. This page includes details about how eBay is protecting our community in this difficult time. We will update this page as the situation evolves—please check back for new information.
Seller performance protection during COVID-19
eBay understands that the COVID-19 situation causes various challenges for sellers - delivery of a package often experiences delays in delivery and even has to be canceled due to shipping disruptions, decreased flight hours and conditions of the destination country. 
Hence, starting from the evaluation period of March 20 to June 20 2020, we will ensure tha eBay accounts that do not meet seller performance standards will not be negatively affected during the COVID-19. In other words, eBay sellers will be protected from downgraded during the evaluation period. 
For example, if you are a Top Rated Seller on February 20 and performance in the following period states that your account should be downgraded to Above Standard, then during the COVID-19 period that will not happen. Your account will remain at the Top Rated Seller level until June 20.
Another example is, if you are at the Above Standard level on February 20 and performance in the following period states that your account should be downgraded to Below Standard, then during the COVID-19 period that will not happen. Your account will remain at the Above Standard level until June 20. 
That said, if your performance improves your status over any evaluation period, you will still move up as expected. With this protection, sellers will be able to focus on servicing their buyers without having to worry about defect rates. However, if you are unable to fulfill your orders, you should update the stock amount or change the store status to vacation mode.
Restricting the sale on certain healthcare, sterilization and disinfectant items
eBay is blocking or removing items on our marketplace that make false health claims related to COVID-19.
We are also blocking or removing listings that may violate laws or regulations, eBay policies, or that offer unfair pricing for our buyers. Items being blocked include:
Health care masks including N95/N100 and surgical masks

Hand Sanitizer/Gel

Disinfecting Wipes
We are also restricting the listing of the following items:
Toilet Paper

Diapers

Baby Formula

Baby Wipes

Tampons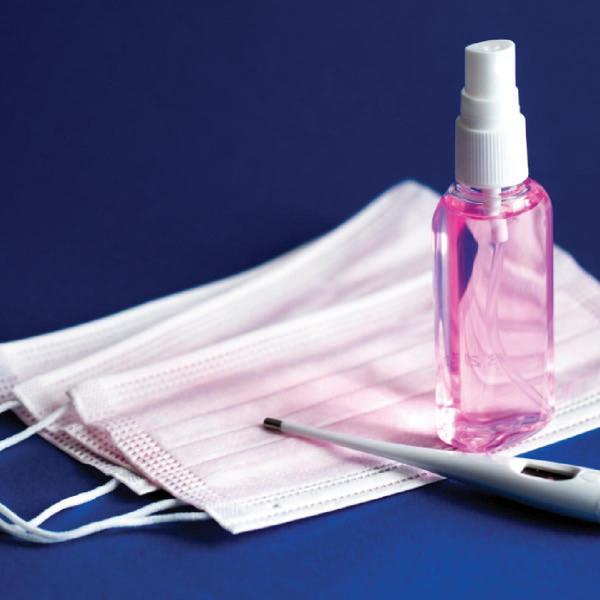 What should sellers do if an order cannot be shipped due to shipping disruptions?
Here are tips:
If you know that there will be a delay in shipping, immediately extend the handling time or activate the out of stock option so that your listing will remain active even though the quantity is 0.

Communicate to the buyer that there is a situation of blocking or delay in shipping, attach information or an official notification from the shipping courier concerned.
Give options to the buyer, whether they want to wait or would prefer a refund. If the buyer chooses a refund then they can send a cancellation request; alternatively; the seller can cancel the order and indicate the following reason: Buyer asked to cancel the item (s) in this order.
When a buyer has canceled a transaction, they cannot provide neutral feedback, negative feedback, or low seller rating. The final value fee will also be returned to the seller.
Free listings when you need them
Store subscribers can list up to 50,000 additional fixed price listings in March & April for free.
Please note: Stores Subscribers must activate the Promotion by selecting "Activate offer" on the Promotion landing page. Items listed prior to a seller activating the Promotion will not be eligible for the Promotional Rate.
What is the Promotion?
eBay Stores Subscribers ("Sellers") who activate the offer and then create a listing, pursuant to the terms and conditions set forth herein ("Qualifying Listing"), will pay no insertion fee per listing for up to 50,000 fixed price listings each month during the Promotion Period (the "Promotion").All existing selling limits on your account (as well as category and item limits) still apply, and may prevent you from creating the maximum number of listings in the Promotion. The Promotion is in addition to the free listings per month as part of the everyday rate plan.
The Promotion does not apply to final value fees, optional listing upgrade fees, payment processing fees or supplemental service fees. Final value fees will be applied to the total amount of the sale, including the cost of the item and shipping, excluding any sales tax. For listing in 2 categories, you will be charged at standard rates for the second category.
Who's eligible?
The Promotion is available to Sellers who: 
(i) received an invitation email and/or message in My eBay; 
(ii) activated the Promotion in the email or on the Promotion landing page; and
(iii) meet eBay's minimum seller performance standards. 
Please sign in to My eBay and view your Seller Dashboard to verify whether your account is currently meeting the standards.
When is it?
The Promotion will begin on Monday, March 23, 2020, at 00:00:01 PT (12:00AM plus one second), and will end on Thursday, April 30, 2020, at 23:59:59 PT (11:59 PM plus 59 seconds), for listings on www.ebay.com (the "Promotion Period").
How do I activate the promotion?
Sellers that have been invited to participate will automatically receive the Promotion after they activate the Promotion, and then create listings on the US site at www.ebay.com through the Sell Your Item form, eBay Seller Tools, eBay Mobile applications, and most third-party tools. Please note that the discount may not be shown during the listing process. Instead, the discount will be reflected in the "Seller Account" section in My eBay, under the Account tab, as well as in your next invoice.
Additional Restrictions & Exclusions
The following categories are excluded from the Promotion: 
Cars & Trucks; Motorcycles; Boats; Powersports; Other Vehicles & Trailers; Real Estate; Classified Ad listings; Motors Local Market; Heavy Equipment; Food Trucks, Trailers & Carts; and Commercial Printing Presses.
All listings must comply with all applicable eBay policies, including eBay's Duplicate Listing policy that allows for the removal of duplicate fixed price listings.
The Promotion excludes listings created prior to activating the offer and listings with a start date prior to, or after, the Promotion Period.
Relists or renewals that occur outside of the Promotion Period will not qualify for the Promotion.
The Promotion is only valid for listings on the US site at www.ebay.com
Fees for optional features (such as reserve price, subtitle, Gallery Plus, listing in 2 categories, etc.) and any applicable PayPal fees will still apply. Please note: Not all features are available in all listing flows.
Promotion is subject to U.S laws, void where prohibited, not redeemable for cash, has no face value, and cannot be combined with any other insertion fee offer. eBay may cancel, amend, or revoke the Promotion at any time, including in response to fraudulent activity.