Celebrating our Sellers
These are the highlights of eBay Malaysia's Seller Appreciation Dinner 2019 held in Kuala Lumpur.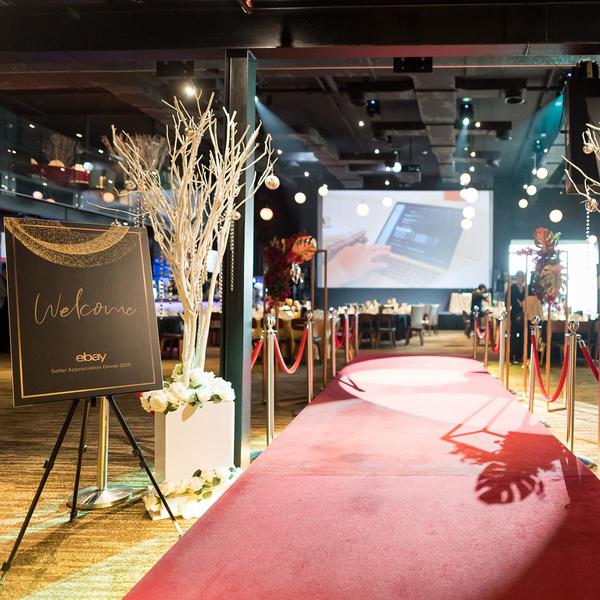 An evening of glitz and glamour
This prestigious award ceremony is held annually to celebrate the success of top achieving Malaysian sellers who have thrived in the global e-commerce arena.
The evening was graced by eBay VIPs such as Mr. John Lin, Vice President of International CBT, Ms. Jenny Hui, General Manager of CBT Hong Kong, Taiwan & SEA and Ms. Wong Mei Inn, Head of Seller Growth of CBT SEA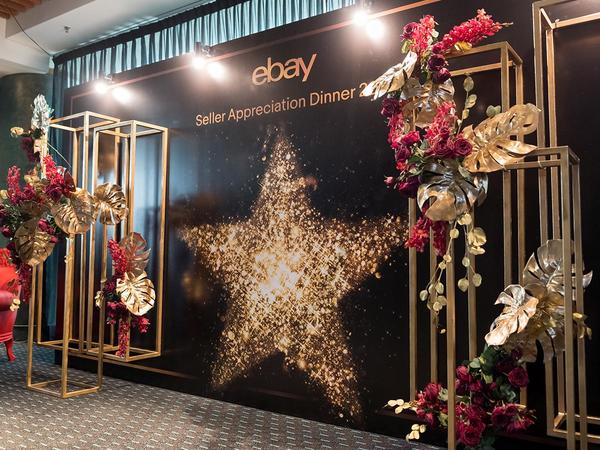 2018 Malaysia Top Seller Award
Presented by Mr. John Lin
Tradeworks has been with the eBay family since 2001 and has evolved in leaps and bounds. He is constantly striving to deliver quality goods and services to his customers. He believes that one of the ways to stay successful is to keep the cost of operations low while maintaining a competitive global presence. With blood, sweat and tears, he has maintained his top seller spot for 4 consecutive years.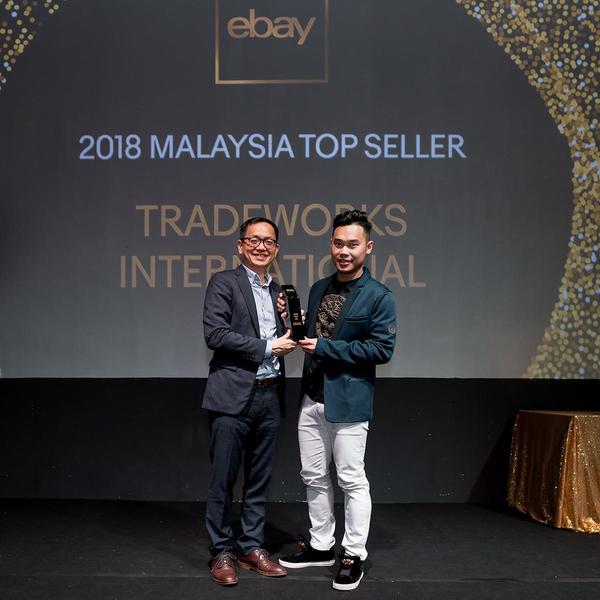 2018 Extraordinary Growth Award
Presented by Mr. John Lin
Ozone Trading is an individual seller who started out as a mobile phone dealer on eBay. Over the years of benefitting from eBay's platform, his business now includes self-manufacturing. He is the mainstay in the 'Home & Garden' product category after learning about its potential investment opportunities.
In the past two years, his business has shown tremendous success despite facing multiple challenges within the industry. He proudly boasts the highest growth of 88% in 2018 and has continuously been a strong supporter of Promoted Listings.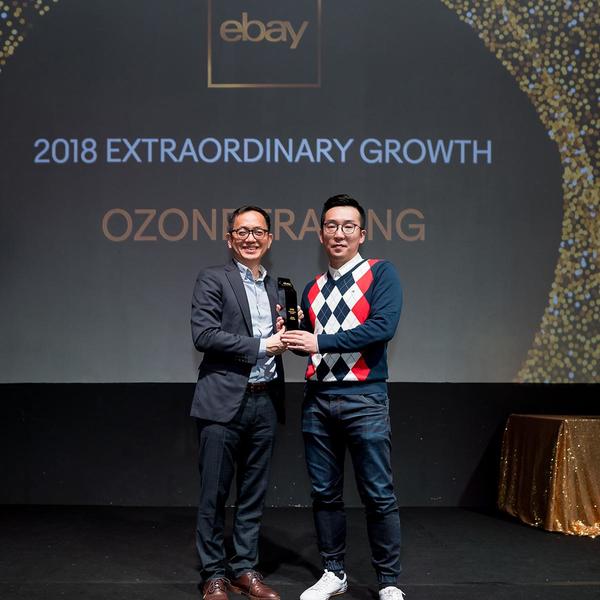 2018 Star Performer Award
Presented by Mr. John Lin
Amazing Online started off as a small ticket item seller, but has since grown tremendously. He is now tapping into ASP items by investing heavily in solutions for seamless operations. With constant support from his Account Manager and adopting eBay's best practices, his business turnaround has made him one of our VIP sellers.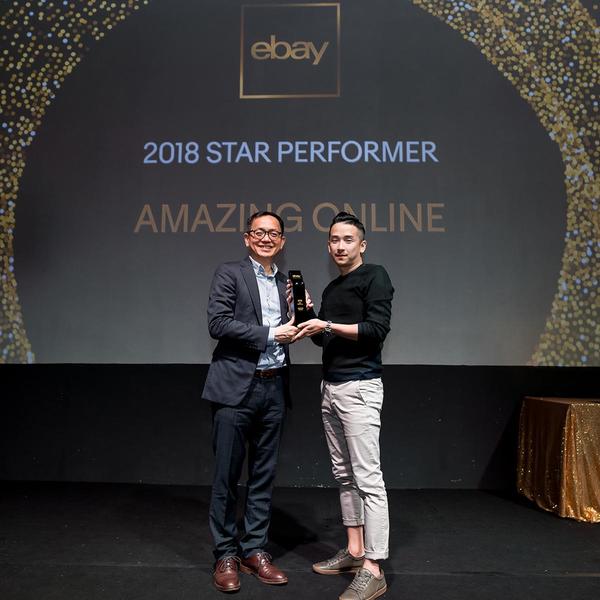 2018 Service Excellence Award
Presented by Ms. Jenny Hui
Stox Trading International displayed a strong commitment to improve the buyer's shopping experience by maintaining defect rates below 0.5% for both shipping and non-shipping defects. Through hard work and observing eBay's best practices, he tripled his growth in just 1 year.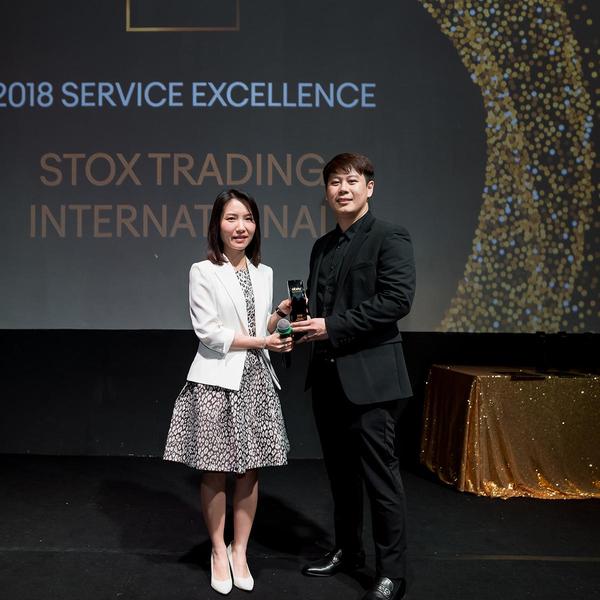 2018 High Potential Seller Award
Presented by Ms. Jenny Hui
Buibao Technologies' business operations in the Philippines consistently maintains its cost efficiency, especially in customer service. They have managed to grow their business exponentially year-over-year by 1000%. He is striving to maintain his steady growth by ensuring a strong company foundation, starting with well trained and closely managed staff.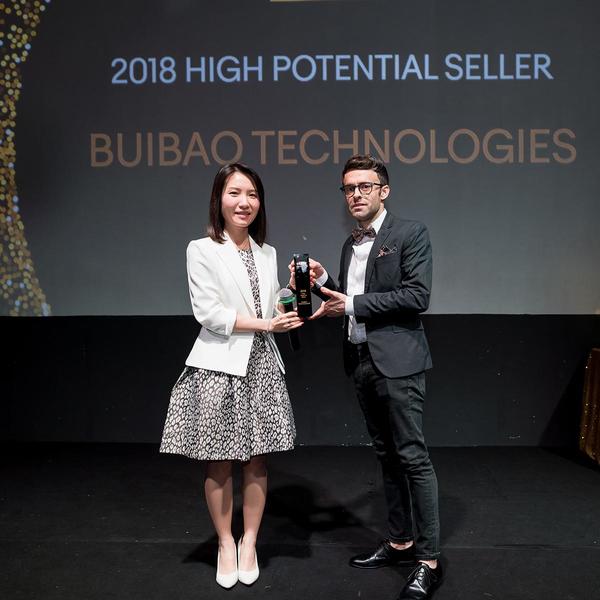 2018 Top Home & Garden Seller Award
Presented by Ms. Wong Mei Inn
The founder of Esnan Trading is a senior technical professional who decided to take a leap of faith; leaving his corporate job to become an e-commerce seller. He utilised his experiences in the tech industry to innovate his business through the ERP systems, even before the availability of a multi-selling platform. His keen product resourcing capability has proven essential to becoming a strong 'Home and Garden' seller.
2018 Top Auto Parts Seller Award
Presented by Ms. Wong Mei Inn
Mun Lee Auto Parts is a conservative automotive parts retailer. It took the company two years to gradually change the mindset of the P&A industry to accept e-commerce as a global distribution source. His main challenge was shipping minuscule items like screws & bolts but he overcame this difficulty by securing a warehouse in Australia.
Setting up an ecommerce team in this industry was a huge pain point as the talent pool was limited. Nevertheless, he managed to develop his people and continued to sustain his eBay business as a top seller in Automotive Parts.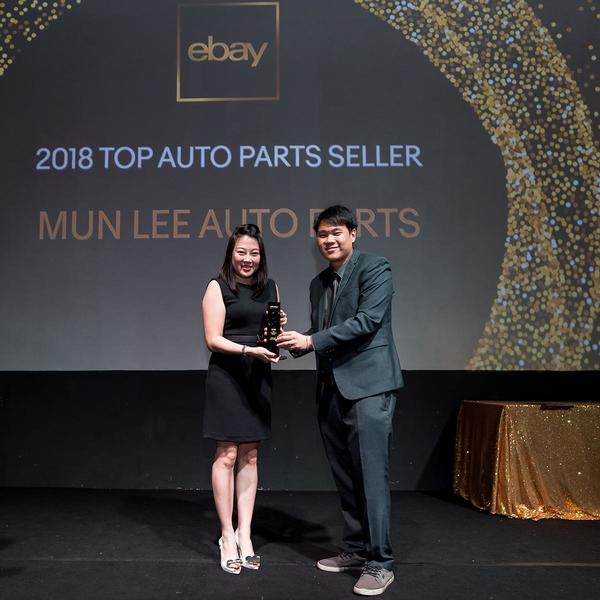 2018 Power Seller of the Year
Presented by Ms. Wong Mei Inn
All three 'Power Sellers' displayed exceptional growth and dedication to their eBay business in 2018. In 2019 and the coming years, they are continuing to build an even stronger working relationship with eBay to further expand their business.