eBay Sees High Growth in Unique Exports from Southeast Asia
Reinforcing Commitment to Enabling SMEs in the Region for Export Growth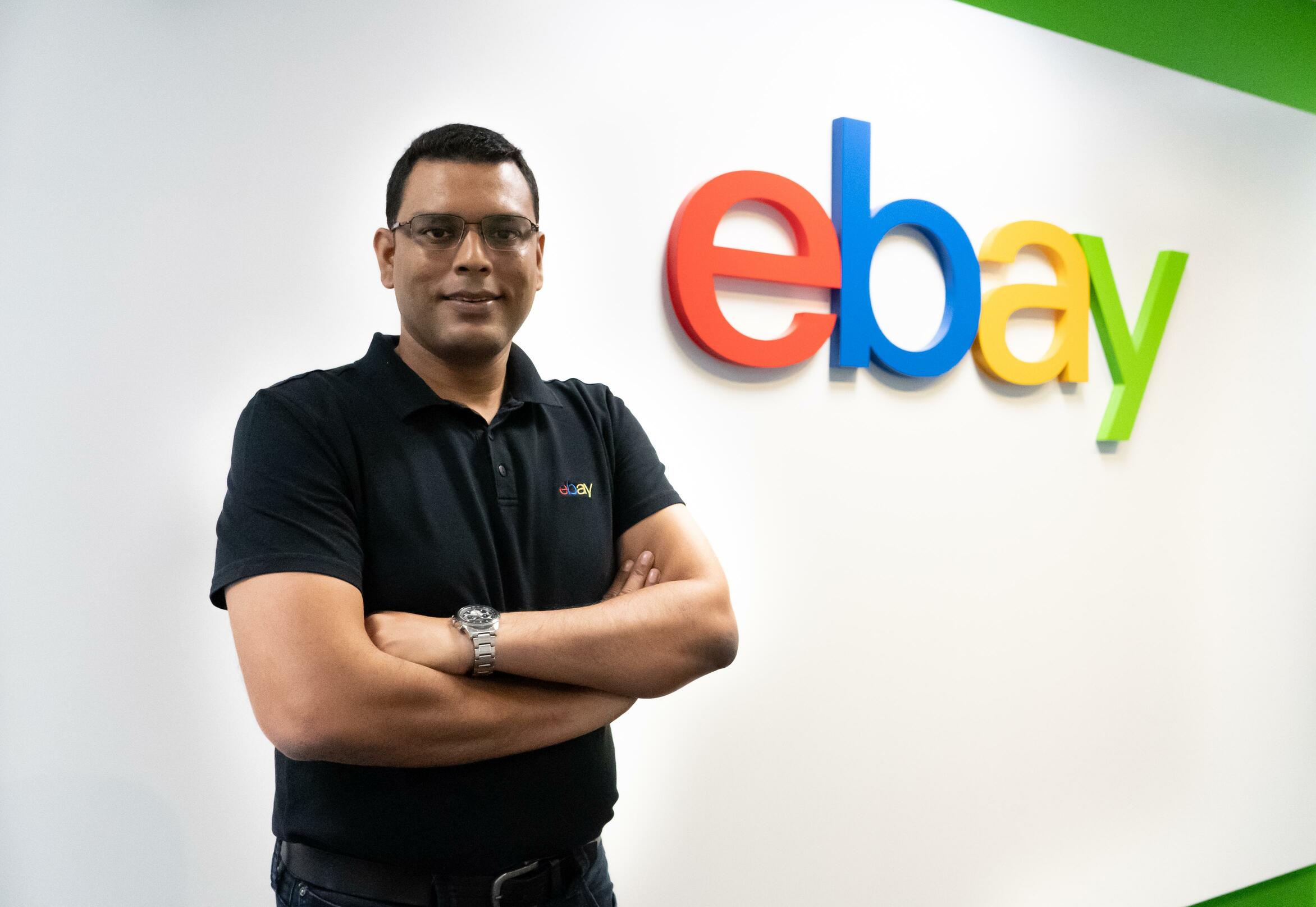 eBay solidifies its presence in Southeast Asia region with new leadership appointment and SME campaign to support SMEs to go digital for export

High growth exports from SEA: Watches & Jewelry, Trading Cards & Auto Parts
SINGAPORE, 23 March 2022 – eBay, a global commerce leader that connects millions of buyers and sellers around the world, today announced that it has seen a surge in demand for products in certain unique categories that are exported worldwide by Southeast Asian sellers.  With the recent shift in online shoppers' behavior, eBay in Southeast Asia observed that international buyers' purchasing decisions are increasingly driven by their passions and interests.
Vidmay Naini, recently appointed Country Manager of eBay in Southeast Asia and India said, "Southeast Asia has been one of the regions which offers uniquely sought-after items to eBay buyers across the globe, and we are seeing significant opportunities for SEA SMEs to start their export businesses on eBay and sell in-demand products." 
The top 5 in-demand categories from Southeast Asia sellers on eBay are:
Luxury watches;

Trading cards;

Automotive parts and accessories;

Gemstones & jewelry; and

Furniture.
Collectibles gain in popularity, becomes most-sought after
eBay in Southeast Asia noted that pre-loved luxury watches from Singapore, Philippines, Malaysia and Indonesia are in high demand among US buyers.  In 2021, sales of watches with an average selling price in excess of USD $2,000 increased by 62% year-on-year. 
Apart from that, eBay's Trading Cards category is growing significantly faster than the overall marketplace, and Collectible Cards enthusiasts throughout Southeast Asia have been profiting from this trend as buyers turn their hobbies into alternative investment vehicles. 
"Our trading cards business has been growing for the past six years, and the recent surge speaks to the immense cultural significance of the category.  When we look at the sales growth from our Southeast Asia region, we found that the category of collectible cards exported by Southeast Asian sellers via eBay has been growing in the double digits," said Vidmay. 
SEA as the export hub for automotive parts to the world
Additionally, automotive parts and accessories remain one of the best-selling products from Southeast Asia for several years now. We see significant growth (at 39% in compound annual growth rate) from 2019 to 2021 in motorcycle parts exported from Thailand, Malaysia and Indonesia to international destinations, including the US and Australia.
"We are also seeing rising popularity of furniture exported from Malaysia to USA, while gemstones & jewelry exported from Thailand and Indonesia are popular in USA and Europe. Products such as gemstones & jewelry are always sought-after on eBay as there are frequent buyers who are retailers in foreign countries as well as consumers," added Vidmay.
Reinforcing eBay's commitment to growing SMEs in Southeast Asia
Vidmay Naini's appointment to lead eBay in Southeast Asia reinforces eBay's commitment to continuously support Southeast Asian SMEs in their export journey.
"Businesses of all sizes in this region have tremendous potential to expand and grow their business on eBay's global marketplace, with more than 147 million buyers from 190 countries. We have built a dynamic Southeast Asia team to bolster the retail exports ecosystem in the region and support eBay seller growth as we roll out campaigns within the year," Naini quoted.
In light of its success in previous years, eBay will continue its eBay Global 24/7 Campaign, which is a program to help new Southeast Asian SMEs grow their businesses online.  "eBay in Southeast Asia is focused on enabling the entrepreneurial capabilities of our sellers, by developing programs to help sellers maximize their export opportunities," added Vidmay.
The eBay Global 24/7 Campaign provides a range of benefits for new SME sellers, including
Dedicated account managers to provide advice and support

Training sessions and tutorials to help sellers build their online business acumen

Category insights to identify opportunities in the marketplace

Access to an ecosystem with localized, market-specific shipping/web/listing tools

Subsidies worth up to USD $1,500 per seller, which may be used to defray store subscription fees, promoted listing fees, shipping fees, etc.
The eBay Global 24/7 Campaign is open to Southeast Asian SMEs of all sizes in all industry sectors, regardless of whether you are a manufacturer, dealer or retailer, and whether your existing sales channels are online or offline. Join the campaign or get more details at https://ebayseaforbusiness.com/
 Top Categories from SEA Sellers, by Brand
Top 10 popular pre-owned watch brands exported from Southeast Asia in 2021: Rolex, Omega, Cartier, Breitling, Patek Philippe, Audemars Piguet, Tudor, Chopard, Tag Heuer and Seiko

Top 8 Collectible Cards sold by Southeast Asian sellers: Pokémon, Magic the Gathering, Yu-Gi-Oh!, Basketball, Soccer, American Football, Baseball and Tennis.

Top 5 models of vehicle parts exported from Southeast Asia to Australia: Toyota Hilux, Ford Ranger, Nissan Navara, Isuzu D-Max and Mitsubishi Triton.