Kick it With adidas F50 Athletic Shoes for Men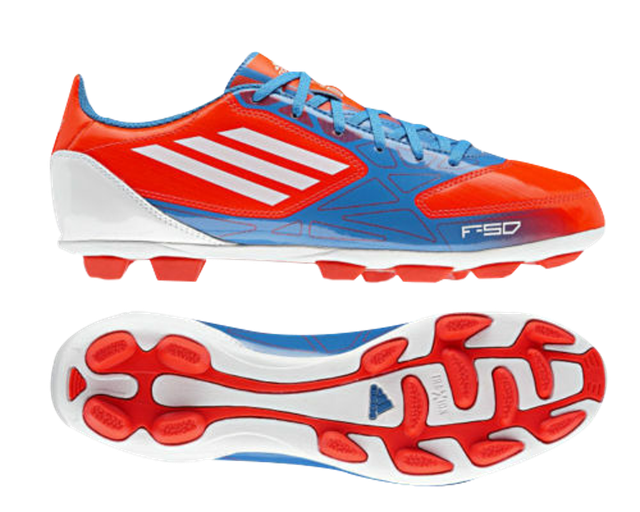 From its humble beginnings as a small operation in Bavaria, Germany, selling reliable sporting equipment, adidas has since become a household name in athletic footwear. The brand offers soccer cleats that excel in terms of style, customization, and technology. The adidas F50 product line offers stylish and practical kicks for success on the field.
What styles are these soccer shoes available in?

You can select from several colors and patterns within the adidas F50 product line. The adidas F50 TUNIT X-32 Brasil features sweeping stripes of blue and green against a yellow synthetic upper, complete with a gloss finish. For a more traditional feel with a modern flair, try the adiZero Samba. The black, blue, and white Samba shoes incorporate a Goleo Calfskin leather upper with striking diamond stitching.

The F50 adiZero 2012 model supplies a range of color options, including yellow with black stripes, navy alternating with lime green, and black and white with snakeskin textile. The adiZero Crazylight soccer cleats boast an ultra-lightweight, full mesh upper, while the adiZero Prime incorporates Kevlar to give you support and style.
Are these shoes
good for training?
The F50 line of soccer cleats were designed to provide agility and comfort. Water-proof uppers, sturdy soles, and porous mesh materials are a few features that can be found within the F50 range of soccer cleats. Additionally, these soccer shoes are designed to endure the wear and tear that is inevitable after a season of tough training.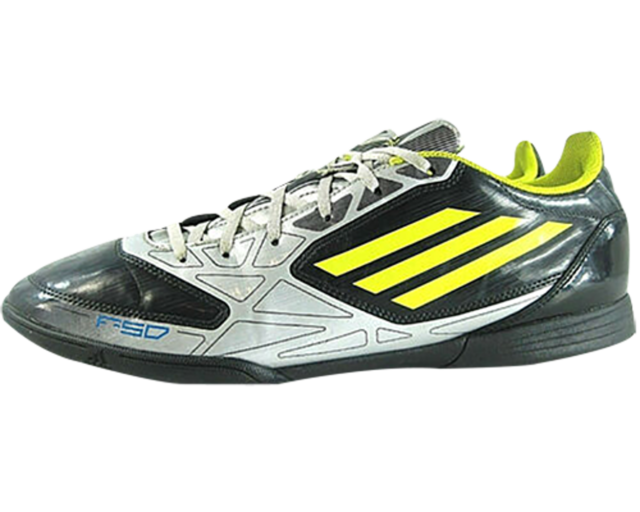 How many generations of adidas F50 are available?
The F50 model has undergone a total of 14 changes since its initial release in 2004. The original pair was introduced before the launch of the 2004 Union of European Football Associations Euro Championship, which saw star players sporting adidas footwear. The first-generation F50 soccer shoe features leather-covered laces, which improves the kicking area while increasing your running speed. The F50.6 model includes screw-on, interchangeable studs. Early generations of the F50 gave rise to the TUNIT, adiZero cleats, and Crazylight editions.
Content provided for informational purposes only. eBay is not affiliated with or endorsed by adidas.