The adidas EQT Support ADV Sneakers Are a Retro Hit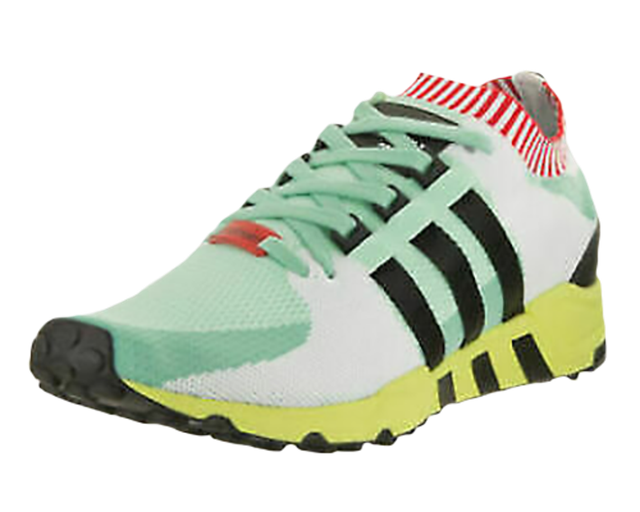 Whether you're getting the original adidas Equipment shoes or the reissue heritage line called the adidas Equipment Originals, you'll end up with fashion sneakers that keep your feet comfortable as you walk. The original adidas 90's Equipment sneakers featured a clean approach to footwear, reflected with bold yet simple hues and a dedication to comfort. This was the same time that the iconic adidas three-bars logo was introduced to the world.
Are these shoes comfortable to wear in colder weather?

Many adidas fans wear the shoes all year no matter the weather, for an extra level of protection in the colder winter months, there are winterized versions of the shoe that are built to keep your feet warm during cold-weather outings. The sock-like construction of these particular models keeps your feet warm year-round. This model comes with reinforced waterproof paneling, keeping your feet dry.

The shoes extended collar resembles a long, snug sock that helps keep your lower legs and ankles warm, protecting them from the elements. One key reason that these models have such protective qualities is that theyre made with a material called Primeknit, adidass proprietary performance material. It wicks away moisture while keeping your feet warm or cool. The material also helps support the bones and muscles of your foot. The shoe is at once both flexible and stable.
What styles of adidas EQT shoes are available?
There are several different styles of adidas Equipment streetwear shoes. It comes with a sleek shape thats made with a combination of suede and mesh on the upper. This particular style is available in many colorways, including the Turbo Red, black and white version. The adidas EQT Support Ultra is a shoe that combines suede and mesh with a boost midsole for a minimalist look and a silhouette that comes with all of the essentials and modernized uppers.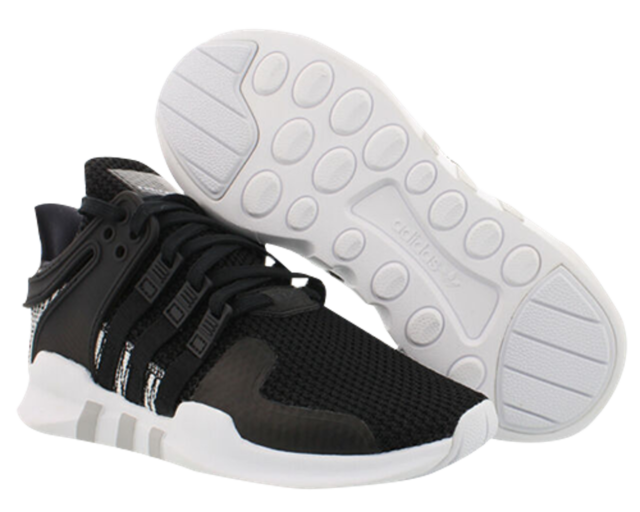 Are the shoes good for running?

Some people use the adidas EQT shoes as casual running shoes to do a quick jaunt from here to there, but theyre primarily built to keep your feet comfortable as you go through the day. They come with a supportive mesh upper that's paired with leather accents for a cozy and worn-in look and feel. The shoe comfortably yet snuggly hugs the foot, making it comfortable to walk, run, or otherwise move about quickly without feeling strain.

The shoe comes with TPU underlays located in the heel of the shoes that provide feet and ankles with extra support. Another key feature that adds to the comfort of the shoe is the fact that its upper is flexible and breathable, so your feet dont feel constricted. The shoes are easy to put on and take off because of the stretchable collar thats easy to grip. All of these elements add to the overall comfort of the shoe, allowing for long. comfortable walks.
How do the adidas EQT sneakers fit?
These adidas support sneakers tend to run true to size. See the manufacturer site for details. Some people go up a half size larger since they find that the slim lines of the shoe may be harder to navigate for people with slightly wider feet.
Content provided for informational purposes only. eBay is not affiliated with or endorsed by adidas.