The Vans Sneakers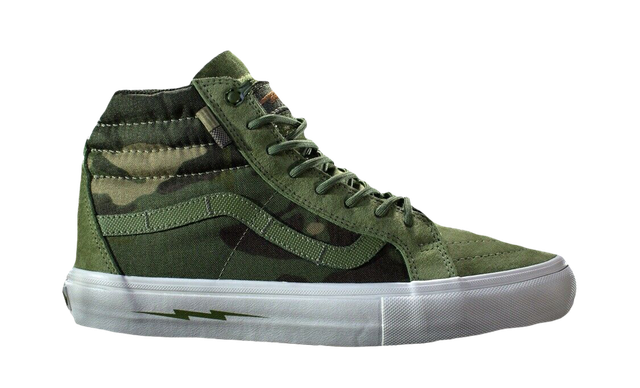 The Van Doren Rubber Company custom-made 12 shoes out of its California storefront on its first day of business in March 1966. Those shoes, now known as the Authentic style from Vans, gripped to skateboards with their unique rubber compound, which helped the company take a firm hold on skate culture that has lasted well over 50 years.
Brothers Paul and Jim Van Doren started the Van Doren Rubber Company in Anaheim, California. The Vans name soon took over skateboard culture, known for its sticky sole and singular style. The Authentic was the first shoe to make its mark. In the 1970s, Vans continued to expand to more than 70 stores in California. With dealers placed internationally, the skate brand debuted more shoes with added technologies and signed new skaters to the brand, such as Tony Alva and Stacy Peralta. Mainline skate shoes soon had signature styles to go with.
A History of Vans: Skate to Surf to Snow

As Vans grew in the skateboarding arena, the company became popular in like-minded cultures, from surfing to BMX to snow sports. Vans started a sponsorship wave that included the Triple Crowns of skating and surfing to the popular Vans Warped Tour concert series, which they bought a controlling interest in during 2001. The launch of a custom creation online in 2004 opened the door for Vans to highlight collaborations with everyone from artists to movie franchises.

Vans also looked beyond skate, debuting a snow boot in 1995 (two Vans snow athletes won medals at the Salt Lake City Olympics in 2002) and entering surfing apparel.

Technology has always played a role for Vans, from the debut of the specified rubber compound to the 2012 launch of the UltraCush Lite technology that added fresh custom blending of foams for a new underfoot feel. Vans introduced weather-resistant materials to footwear in 1998, and in 2012 introduced a Wafflecup technology blending the durability of a cupsole with the grip of a traditional Vans vulcanized shoe.
Sought-After Vans Styles Over the Years

Vans is primarily a skateboarding company. While Vans also expanded into snow sports with a snowboarding boot and moved into surfing with sandals and swimwear, it's truly made its mark in skate culture.
Vans Sneakers in Popular Culture
When the Vans Classic Slip-On appeared on Sean Penn's feet in 1982's Fast Times at Ridgemont High, the skate shoe began making bigger waves across the non-skate culture. While the California skate scene has always been home to Vans, the brand continues to cultivate, and its easy-to-attain and simple-to-wear styles give youth an unassuming style play that ebbs and flows with the fashion trends.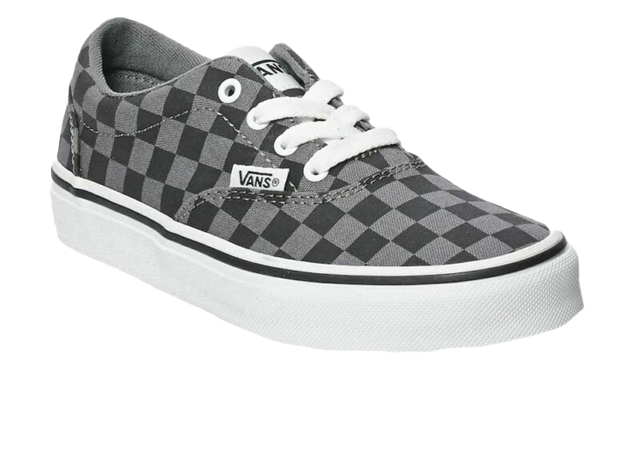 Key Vans Collaborations
In 1996, Vans and East Coast streetwear brand Supreme launched a co-branded Old Skool collab. That project marked the start of a long-term partnership and set the tone for a range of collaborations. While some brands focus on partnering with fashion icons, Vans hasn't been shy about letting its canvas be a canvas for all types of cultural moments — from The Simpsons to Disney to Star Wars and dozens of other fun-focused and colorful creations along the way. That said, Vans still works with plenty of streetwear brands, including Supreme and Fear of God.
Collectibility and Value of Vans
The Vans style has always been attainable. That's also true of the resale market, where even the most expensive Vans shoes hover around $1,000. Key designs that have the collectible market taking notice include: a Vans Authentic Supreme Bruce Lee in White (VN-0000ANM) from 2013, a Vans Era Colette Cobra Snake from 2012, a Vans Era 95 DX Fear of God from 2016 (VN-0A3MQ5PZP), a Vans Authentic Supreme x Playboy Green (VN-OQODD7N) from 2014 and a Vans Sk8-Hi Notchback Defcon Multicam Jungle (VN-0000K4KUZ) from 2017.
The most expensive Vans model found in a checkerboard pattern is the Authentic Supreme Black Checker Logo, which can sell for around $600.